Paul Miller
Commission of art work
Workshops
I just wanted to say a big thank you for enabling the children I support to attend your workshop at the Baltic on Saturday morning. The feedback from the children and their families was fantastic and they all said they would love to do something like that again.
Mary Slaughter.
Thank u, we had a lovely time and little one enjoyed every minute. Good luck for the future!
Simone Taylor
"Thank you very much for the wonderful workshops, the children had a great time and the models they made looked fantastic! I'd love to work with you in the future"
Lorna Duncanson. 
Programme Coordinator - Steven Stories 
I am the founder and Director of Rory's Studio and as a Deaf British Sign Language user, I strive to illuminate Deaf Culture within mainstream forums. I am a resident of Newcastle upon Tyne, UK and an artist who has been educated in the north east, graduating from Newcastle College in 2005, with a foundation degree in animation and illustration. I began my professional career as an illustrator, working in collaboration with writer Julia Donaldson on her children's book Gruffalo. Since then I have worked extensively as an ambassador for Deaf awareness. In 2012, I was invited by the Paralympics to produce and direct Driving Inspiration, a live action short film that included representation from disabled children from across the UK.
From 2014 - 2016, I began to research and develop Gothrella, a theatre production made for Deaf and hearing children and families, which involved working in collaboration, with a team of eight professional artists. I extended the dissemination of my research, to involve members of the Deaf community living in London, this was achieved by working in partnership with the Royal Association of Deaf People and Camden People's Theatre. In total, 19 Deaf people and 22 hearing people engaged in the activity which was supported using public funding by the National Lottery through Arts Council England.
In 2015 I was appointed a Director of Surface Area Dance Theatre CIC, and have recently completed a national tour of Auricular performed at CCA: Glasgow, Berwick Visual Arts and Turner Contemporary.
In May 2017 I travelled to Tokyo, Japan to collaborate with Japan Deaf Theatre and begin a creative dialogue with company members to explore thematic concepts found in the Ginger Bread Witch, which was supported by Arts Council England's, Artist International Development Fund.
A strand of Rory's Studio activity involves international exchange and production, In September (2017) I was invited by BALTIC Centre for Contemporary Art to work in partnership with Nicole Vivien Watson as guest producers on a new community production titled Where Our Root Are Planted, a participatory project led by the internationally renowned deaf choreographer Antoine Hunter. Students and faculty from the Royal Conservatoire in Scotland took part in the activity, Claire Lamont, Head of BA Performance in BSL & English commented, "It has been wonderful to connect with the work that Nicole Vivien Watson and Paul Miller are leading. Since the BA Performance programme was launched in 2015 as the first dedicated conservatoire training in the UK for deaf performers we have appreciated this relationship and the opportunity it gives us to share knowledge and practice. It is so important for our students to connect with deaf artists and to find out about their pathways into the industry and how they approach the work they are developing. We are incredibly grateful to Nicole and Paul and look forward to an ongoing relationship".
My more recent work includes an engagement as Co-Producer, for 'Hand in Hand' delivered by Surface Area Dance City and choreographed by the renowned dance artist, Chisato Minamimura, that was supported by Arts Council England, Dance City and the Japan Foundation. In May 2019, I was awarded the prize of 'Best Artistic Short Film' by Deaffest for my short animation titled 'The Gingerbread Witch'. My future plans are to develop The Gingerbread Witch as a full touring production that will premier at Northern Stage, the UK in October 2019.
I commission my artwork and can create and deliver:-
Illustration of children's books or book covers.
Illustrations and design logos, banners, leaflets and activity books
Character designs
Full finish illustration that can be put into picture frames
Short Cartoon Animation
Creation of art work that would make a perfect gift for a friend or family member, with a professional finish. May also suit professional companies.
A large proportion of my work involves leading freelance workshops throughout UK Schools and Youth Clubs. I have created and managed a wide variety of workshops including:
Making 'Stop Motion Animation.

How to create storyboards.

How to Illustration children's book.

How to make shadow puppetry. 

A variety of drawing techniques.

Event Art workshop.
The Art Council has recently provided 'Audience Development' funding; enabling Rory Studios to plan ten upcoming Gothrella dance and drama workshops. The drama workshops will be led by professional artist Paul Miller while the dance workshops, will be led by professional dancer Rachel Jean Birch. The budget also includes five animation workshops for deaf and hearing people. These will either be held at Dance City, or the BALTIC, Newcastle.
Gothrella Theatre Workshop At Camden People Theatre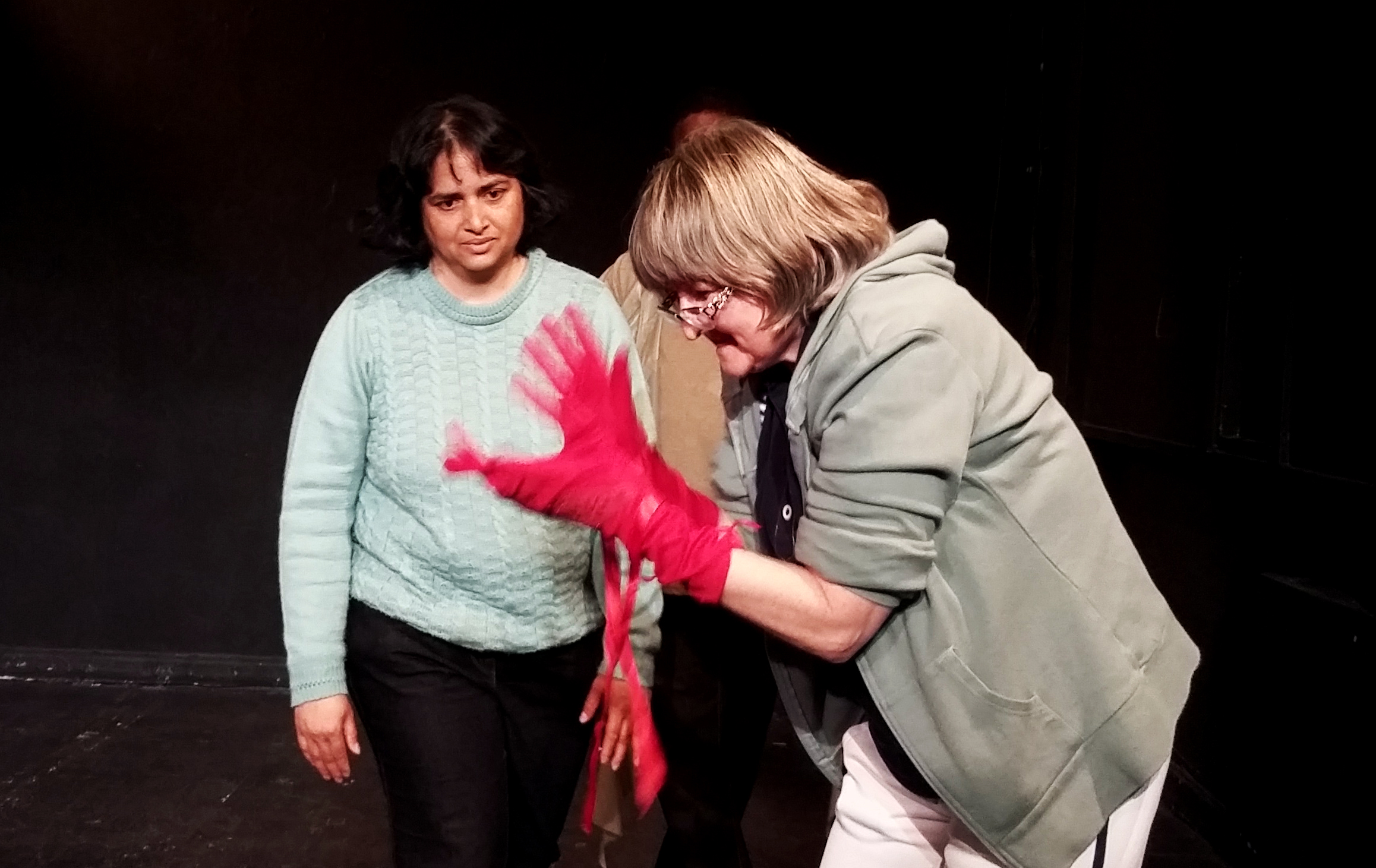 On the 6th July 2016 our first Gothrella drama workshop took place in London at the Camden People's Theatre, with a group of deaf adults from the Royal Association for Deaf people.
8th and 9th July 2016, our first Animation workshop which was held at the BALTIC Centre for Contemporary Art. Working with deaf and hearing children and families. Everyone got involved and created some fantastic space themed characters, after being inspired from my animation film 'Oka'.
Animation Worshop at Seven Stories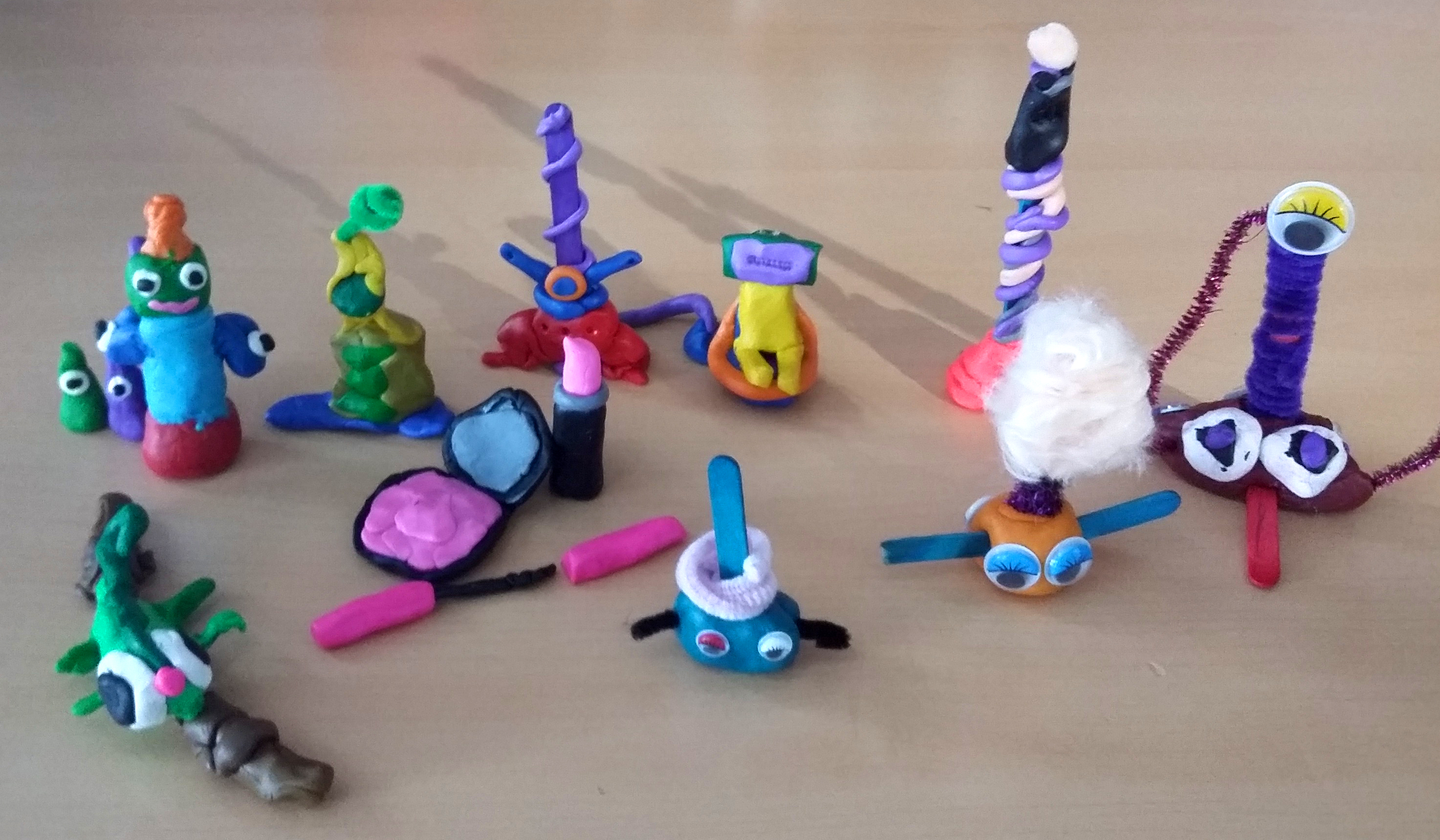 I was recently invited by Seven Stories; The National Centre for Children's Books, to run a two-day animation workshop teaching children how to created fantastic, Thaumatrope, Flipbook, and Stop Motion Animation using clay. The children created space-themed characters after being inspired from my animation film 'Oka.
Animation Workshop at Heathlands School for the Deaf
Aside from the art council budget, on the 7th May 2016 a 'Stop Motion Animation' workshop with Louis Nettling; a well renowned international Deaf film maker, took place at Heathlands School for the Deaf, St Albans, London - Which proved very successful.
Theatre Workshop with Newcastle College
I have delivered workshops at Newcastle College on several occasions and also worked collaboratively on projects with Nicole Vivien Watson from surface Area Dance Theatre. We are planning to deliver more workshops in Schools and Colleges in the near future. I have attended 'Open Process' sharing workshops with Surface Area Dance Theatres along with other artists.
I also supported the Surface Area project AURICULAR, by translating a poem into British Sign Language and teaching this to the dancers. The project illustrated the expressive and creative links between dance and British Sign Language, which is a visual language.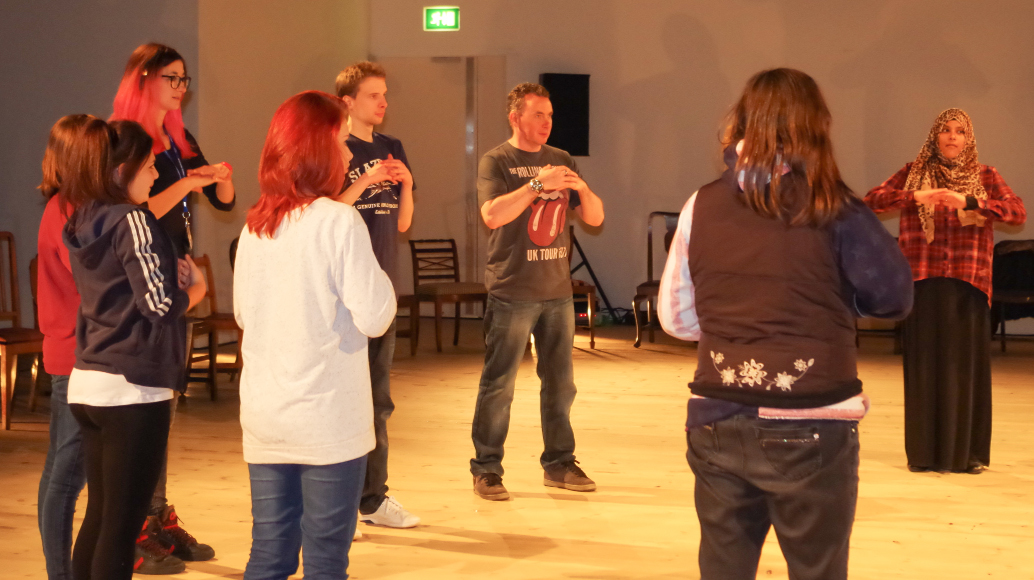 Animation Workshop Driving Inspiration
In 2012 I delivered animation workshops for the Paralympics' project 'Driving Inspiration'. I worked with two schools and the children created a short film. This was then linked with other children's films from across the UK and played as a collaboration piece at the Paralympics' opening ceremony.
Ready to learn more? Contact us today for a free quote!