Theatre.




Find Out More About My  Work



Theatre. Find Out More About My Work.
I received a Grant for the Arts award from Arts Council England. This support has enabled the successful development of 'Gothrella' a theatre work that I have designed and created. I also wrote the script and I am now in the process of collaborating with Dance City, Surface Area and Zendeh. The auditions took place in December 2014 and studio development workshops began in January 2015, thereafter – the 'Sharing' sessions commenced on February 2015 at Dance City, Newcastle.
Further support and awards has facilitated the next stage of Gothrella, sharing to an invited audience in London.
We worked with deaf actors / dancers and hearing dancers. The story I have written is derived from my life experience as a deaf person. I have also designed the costumes for this play, which were displayed at the sharing sessions.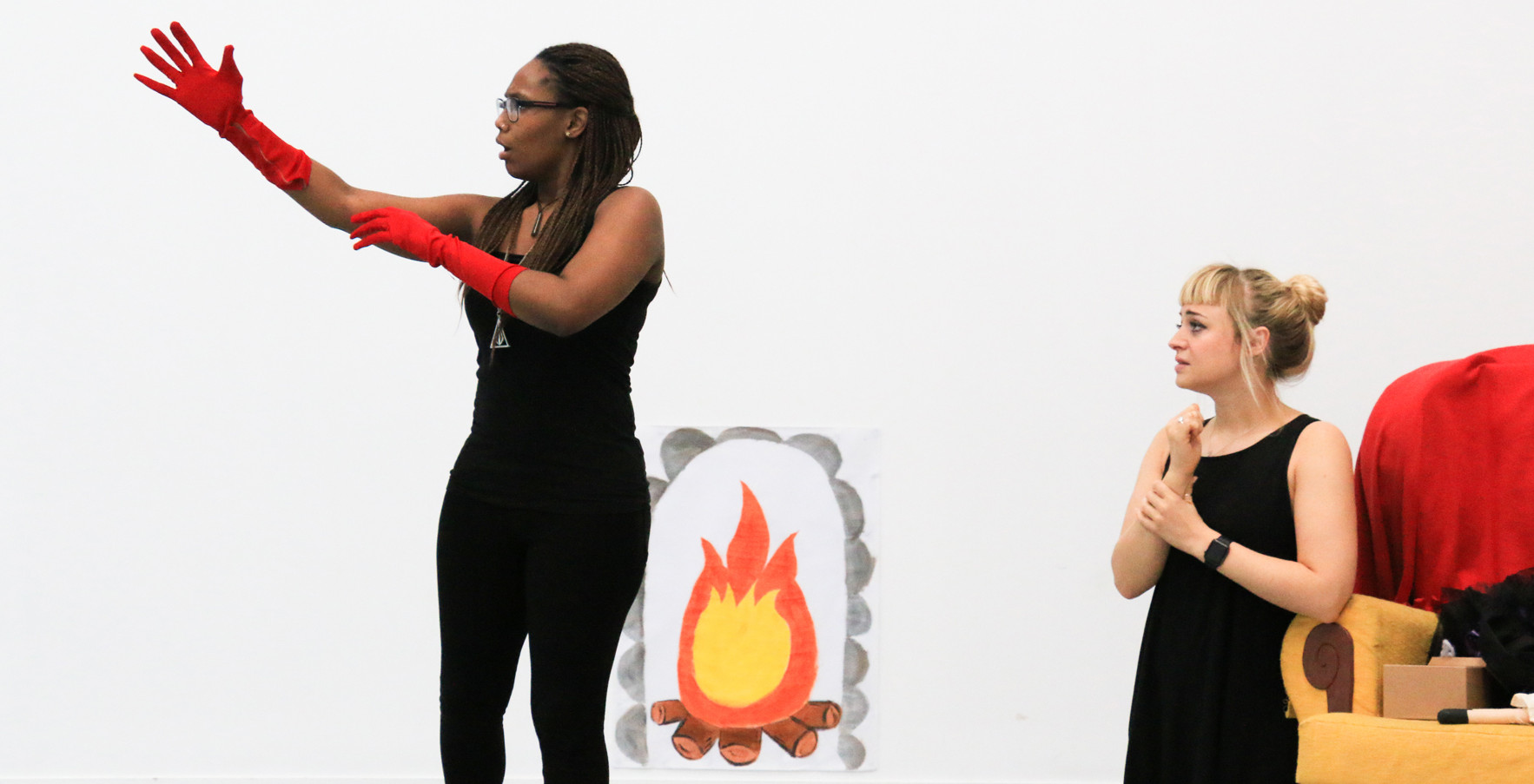 "Wow! See how I sign! These gloves are so beautiful"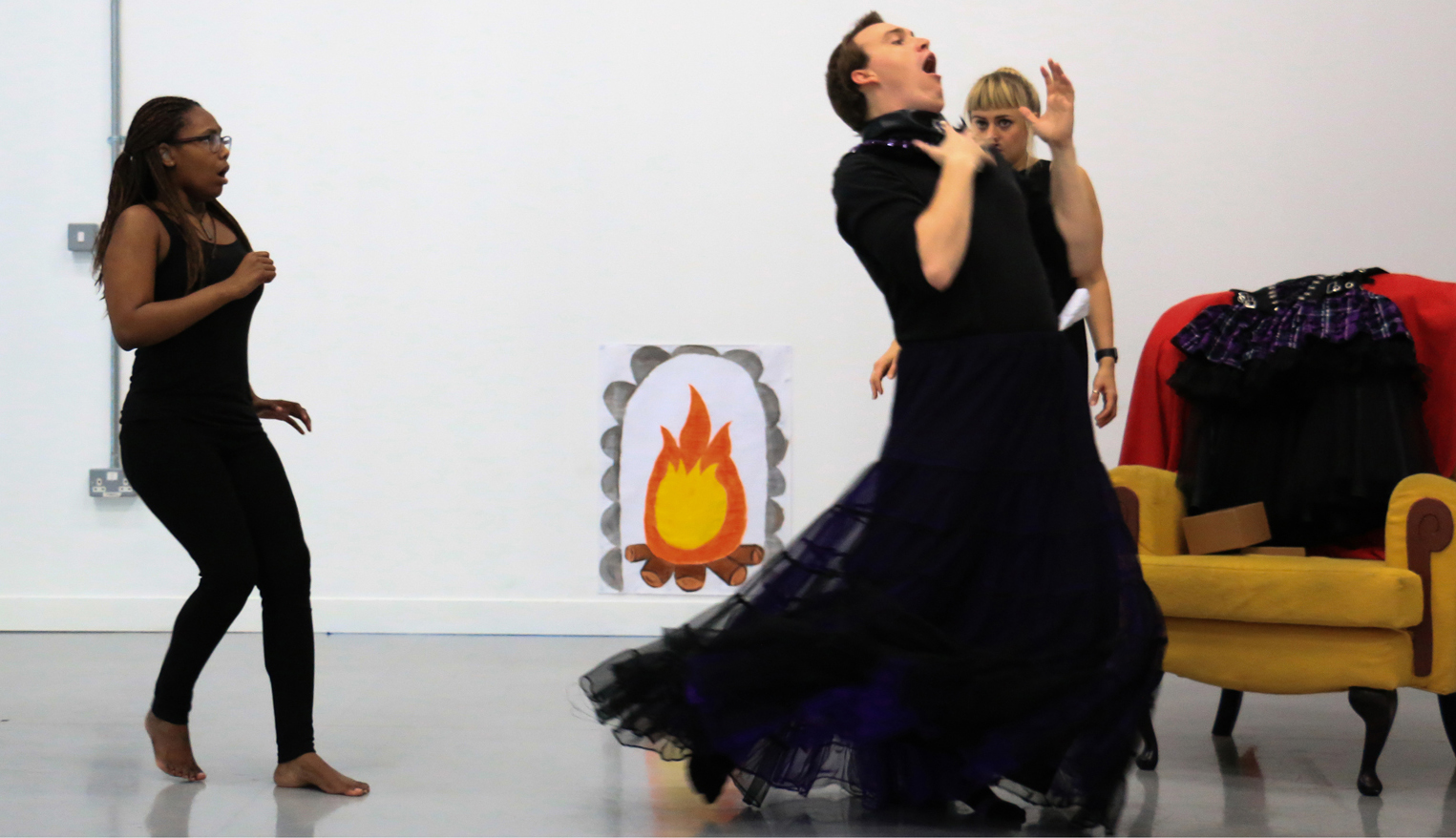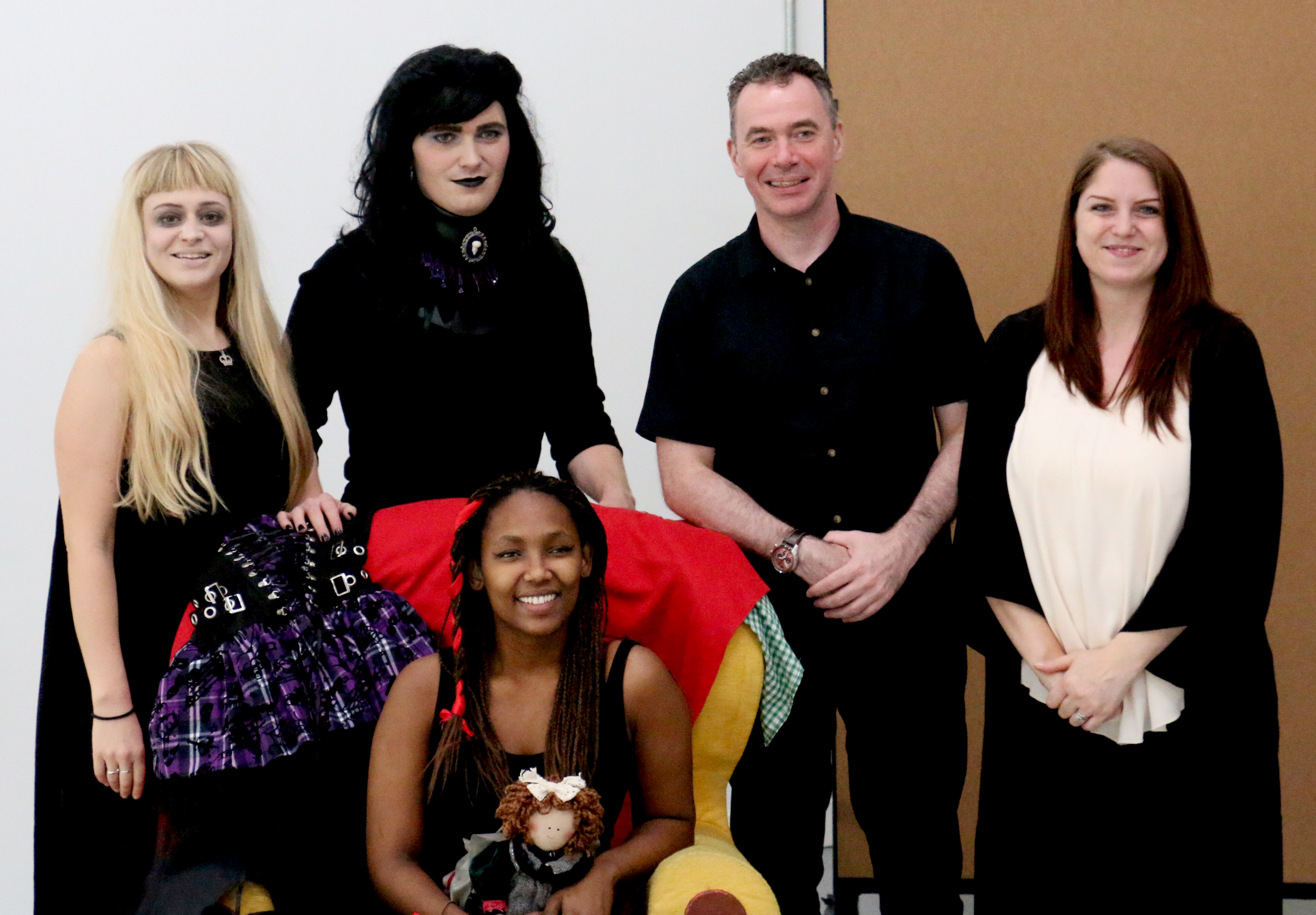 More recently I was invited to visit 'Greek Deaf Theatre' in Athens, Greece, at end of February 2016. Nicole Vivian Watson the producer of Gotherlla organised a one week stay - meeting and working with deaf actors and actress from Athens. We spent our time experimenting with Gothrella using Greek Sign Language and involving different aspects of their culture. We also exchanged our own experience of the deaf world and working within the theatre.
Greek Deaf Theatre has been a successful theatre company for many years, predominantly creating performances around Greek politics and history (a lot of their productions involve government protests). Gotherella received quite an impact on Greek Deaf Theatre due to its fairy-tale content, something they are not so familiar with - as it has not been present in their theatres for many years. Our visit was extremely successful and everyone thoroughly enjoyed the workshop. We hope to visit 'Greek Deaf Theatre' again in the near future to perform the full script of Gothrella.
Interested in working with me?
Send me an email using this form, I will respond directly